On our smart phones, we receive an abundance of personal and business push notifications every day. Business and business-critical push notifications are meant to be read, ideally acknowledged, and acted on in an attentive manner. The problem is that people cannot always be contacted effectively with a simple push notification. Today I am going to tell you why critical alerting is needed to defeat notification overload.
How are you sure your workforce will react to a push notification when they are supposed to?
The average person receives up to 85 push notifications on their mobile phone every day. This is an average, so there is some variation, but 85 is still a large number. There is no way that people want to fully acknowledge every one of those notifications that come in; I certainly do not. In fact, a 2015 study conducted by Localytics found 52% of all people find notifications to be annoying. It comes as no surprise that many of us (including myself) opt to silence our devices to escape the stressful notification overload in our pockets. Instead of turning off some app notifications, we prefer to silence all notifications on our devices because it is easier. Notifications are still received, but we are not audibly alerted. As a result, we either miss messages completely, or we react later than we should.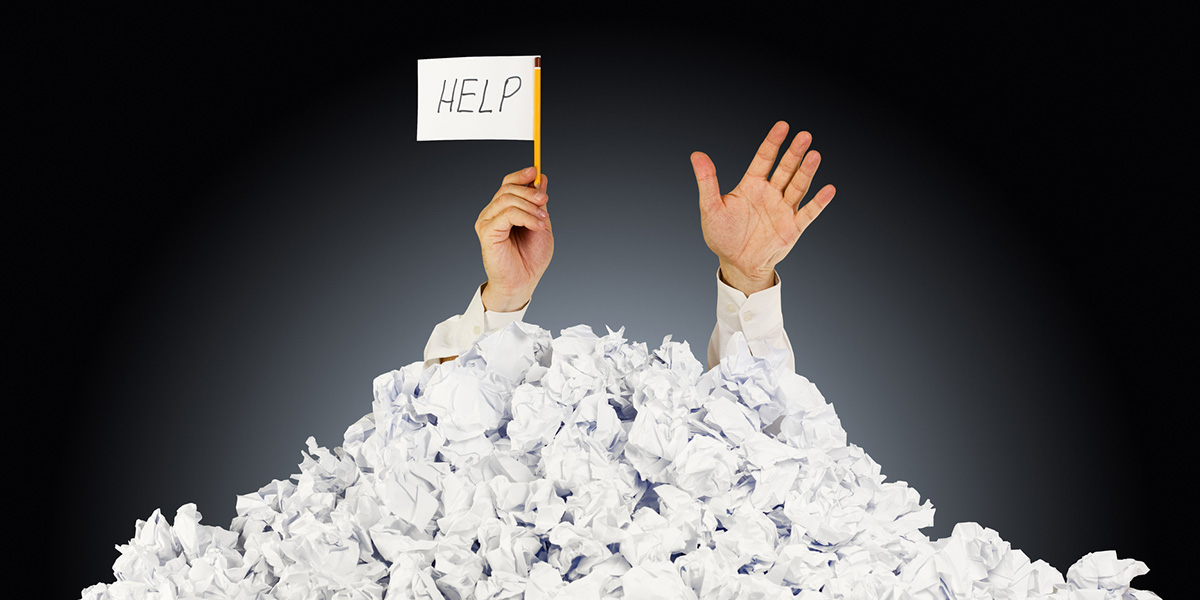 Businesses Suffer from Notification Overload
Being distracted or unproductive at work can be very damaging to your work environment. There are a of couple of things that truly define what really makes notification overload a problem for businesses and operations teams:
1. Unessential and unrelated notifications are opened.
A study between Microsoft Research and The University of Illinois found that it takes workers an average of 25 minutes to return to a task after being interrupted by an email notification. That is a long time especially operations teams who typically need to respond events as they happen. Notification overload poses a threat to business as employees can be thrown off guard by one irrelevant email. If this happens a couple of times during the work day, we could be talking hours of time wasted on irrelevant content. That time wasted could have been time spent communicating with team members or servicing areas in the field.
2. Essential notifications and alerts are missed.
In an office setting, the occasional missed notification does not put too much at risk. A happening as such can often be settled with a voicemail or a quick visit to someone's desk. Workflow is slowed, but there are typically no severe consequences. However, when working with a mobile operations team in the field or with teams on call, it is more difficult to get a hold of team members because they are on-the-go, and already inundated with notification overload. Missed push notifications on the shop floor or in a hospital can potentially endanger the safety of others when action is not taken immediately. Communication in those situations is critical, and it cannot be ignored. To avoid significant internal and external consequences, teams need a reliable tool to make sure that important information is never missed. Basic push notifications are no longer an adequate solution.
3. Most notifications feel the same. 
Generic notification tones do not help our cause when working through notification overload. You download an app, you accept to receive push notifications, and there is no looking back. Notifications from your new application start piling up on your mobile dashboard. It sounds the same, it looks the same, but it still grabs your attention for no good reason. You either read the new notification or just clear it with the rest of them in a simple touch. The deletion of all of your notifications at once removes the stressful haze that sits over your workstation. How are you to know if you deleted something important? If you choose to have your phone volume on in anticipation of an important call or email, why don't you change the ringtone so you know when to pick up your device? People should do this more. Look at your notification settings!
Essential Features of a Reliable Critical Alert 
A critical mobile alert is different from a push notification in the sense that it does not blend into notification overload. This advanced method of team communication stands out from other basic push notifications to get the attention of the right people at the right time. Below are 5 features every critical mobile alerting system should have:
Persistent Team Alerting – Operations should not stop at one missed push notification. If information is mission-essential, it should be communicated to many people multiple times to if missed or not acted on. An escalation system may be necessary to make sure alerts are acted upon before it is too late.
Alert Acknowledgement – When teams receive alerts, how do you know information has been read and understood by other people? Establishing a read receipt-style method to make sure alerts are not ignored will do wonders for your team awareness.
Task Ownership – Finding a way to visually indicate responsibility for tasks will prevent wasted work and generate a greater sense of liability in your workforce.
Enriched Alert Descriptions – A push notification character limit cannot dictate information your team receives when handling alerts. There needs to be a way to view actionable information related to an event so a workforce can respond appropriately. It is best that this is hosted within a visually stimulating app interface.
Alternative Notification Channels (Voice & Text) – Push might not be enough, e.g. to wake you up at night. So, voice calls and text notifications should come along with push to ensure attention.
Critical Communication Channel – After receiving an alert, it is preferable to have a channel dedicated to critical communication so that there can be an uninterrupted dialogue between team members.
Watch here  how multiple notification channels can be configured in SIGNL4
Cut Out Notification Noise with SIGNL4 
SIGNL4 is not a just another business push notification app. Designed with mobile, anywhere operations teams in mind, SIGNL4 works to accelerate response time when it matters the most with elite critical alerting capabilities that beat the noise. The lightweight team ops app builds onto the features mentioned above with persistent enriched alerting, in-alert ChatOps, Plug&Play integrations, flexible duty management, transparent alert tracking, and much more. Real-time alerting does not get much better when you can effectively receive, confirm, communicate, and track mission-critical operations from your mobile device. SIGNL4 is here to make sure the things you need to know do not go unnoticed when you are on the clock. 
Address Notification Muting with Silent Mode Override (iOS)
Remember how you silence your notifications because you are lazy? How do you manage to stay on top of business-critical updates with your phone out of sight? Fortunately, SIGNL4 has an additional out-of-the box feature to address that. For the Apple users out there, Silent Mode Override allows you to confidently flip the switch on the side of your device without accidentally muting critical alerts. Silent Mode Override does not kill your other non-essential notifications, but it ensures that critical alerts are treated differently from pesky notification overload on your mobile device. All other notifications aside, SIGNL4 is the only one that matters in a mission-critical sense anyway. Sorry, Facebook.
This can be a great feature for active maintenance employees or shop floor teams. There is no reason for a teammate to look at their phone unless a SIGNL4 alert is triggered. They know that if their phone sounds, there is something critical that needs to be addressed. A key situation where this can come into play when is you have teammates on-call outside of normal business hours. With Silent Mode Override, these employees can sleep comfortably at night with no worries of missing mission-critical information. In the case of an emergency at work, persistent mobile alerts will sound and wake targeted personnel if their assistance is needed. Non-SIGNL4 apps will remain muted throughout the night.
*For similar functionality with Android devices, see this article.
Start Receiving Critical Alerts 
If you are looking for an effective ops solution for your team, I suggest you give SIGNL4 a try. Download the app for free, assemble your team, and test out all of SIGNL4's capabilities for 30 days. If your team benefits from the service, seek out a monthly payment plan that best fits your team's operational needs. Say goodbye to your old business push notifications, and say hello to SIGNL4.
Assemble your SIGNL4 team today!
*Sign up free, no Credit Card required