July 2019 Update introduces the option to opt-out for certain categories as well as some enhancements in the Web portal.
Manage which alerts you want and how: 'Services & Systems' Category Opt-Out
You can now opt-in/out of certain categories under Settings -> Services & Systems. This works on a per-user basis and is useful when you do not want to receive certain alerts but your team members still need to get them. Another scenario is to listen in, meaning you see what is going on but all notifications can be muted.
You have the following options:
Alert: This is the default and you receive alerts as usual
Show only: Only show the alerts but do not get notifications, this is a mute option
Hide: Hide all alerts for this category completely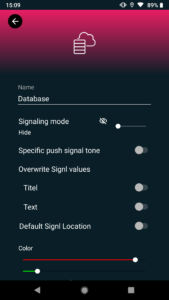 Web Portal: Revised Apps Section
In the Web portal under My Account -> Apps you can now see the two default apps SMTP Mail and Inbound Webhook. This improves the overall structure and the Apps section will receive more attention in the near future. Stay tuned.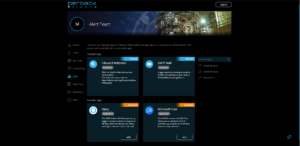 Web Portal: Getting Started
You can sign-up to SIGNL4 directly from the Web portal at https://account.signl4.com/manage/account/signup.
Now we have added a getting-started wizard that guides you through the most important first steps which are the following.
Download the mobile app
Send an alert via email or webhook
Invite team members
Manage and schedule your duty times
Validate your mobile phone number