Our first SIGNL4 release tin 2020  includes some great new features. Have a look:
Notify your Legacy Pager
For all those who still need to work with pager devices in addition to their smartphone, it is now possible to include this device in the alarm workflow. This might be the case to secure alert delivery even in areas with poor cell coverage. Legcy pager support is provided through a new app we have added to the SIGNL4 app gallery. This apps sends an email to a paging gateway.  This support of email to pager is mandatory for the app to function.
Our app supports two modes: Either all signls alerts for the team are sent to the pager or only those that have not been acknowledged by the team members on duty and escalated to the manager. The connection is done via email, details are available in the SIGNL4 account portal. The SIGNL4 pager extension app is available in all commercial subscription plans.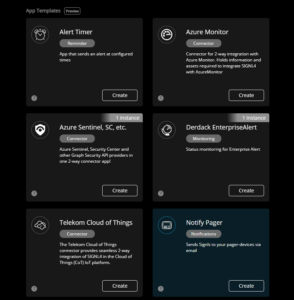 New User Role: Scheduler
We found that enabling only admins to manage and schedule shifts and duties was somewhat limited and not ideal. That is why we are introducing a new user role, called "Scheduler". This user role has the same privileges as a normal 'User' but can on top create and edit duty schedules for your team. This role is also allowed to download CSV shift reports. Please, note that a 'Scheduler' is not enabled to change duty schedule settings, e.g. duty length, handover time. This is exclusive to the 'admin' role.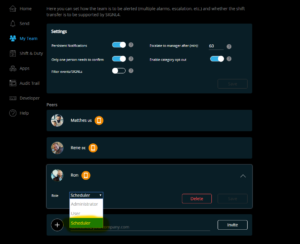 Microsoft Teams Bot – Notify a Teams Channel upon new Signls
We have built a Microsoft Teams Bot for SIGNL4 and it has justed passed the certification. The Teams Bot will link your SIGNL4 team with Microsoft Teams and enables a whole set of features to notify teams from SIGNL4 and to execute SIGNL4 functions from Microsoft Teams.
The Bot is linked to your SIGNL4 account (after you sign in to SIGNL4 from the Bot) and then sends notifications from your SIGNL4 team to your channels, which includes
Notifications about new Signls in your team
Notifications when Signls are confirmed, annotated, or closed by someone on your SIGNL4 team
On the other hand, the SIGNL4 bot allows you to
Go on or off duty
Trigger new Signls in your SIGNL4 team from any team channel or via personal messages
Acknowledge or close a Signl in SIGNL4
The bot can be easily added to Microsoft Teams from the App gallery, just search for SIGNL4 there. After it has been added to the appropriate channels, it can simply be mentioned with "@SIGNL". The SIGNL4 bot will then prompt you to login to SIGNL4. It will then display available commands, e.g. if it is simply mentioned again. Have fun exploring!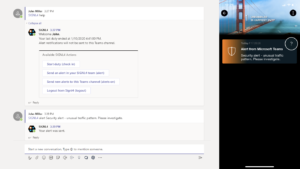 Enhanced Duty Report: Support for CC Destinations
Post-shift reports can now be sent to another, fixed mailbox by having SIGNL4 sending a carbon copy email. Usually, SIGNL4 selects the destinations of the post shift report dynamically from the staff going on and off duty. Now, you can send all post-shift reports to one fixed mailbox.