Situation
Knowing about IT incidents as fast as possible is key in IT Operations Management to ensure IT uptime. Critical incidents or IT problems are often communicated by email only, typically as a broadcast to the complete team. This leads to confusion about who taking care ("broadcast dilemma") and creates "alert fatigue".
Solution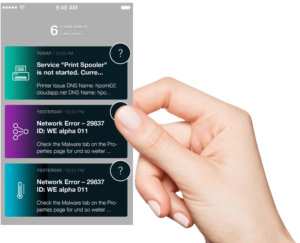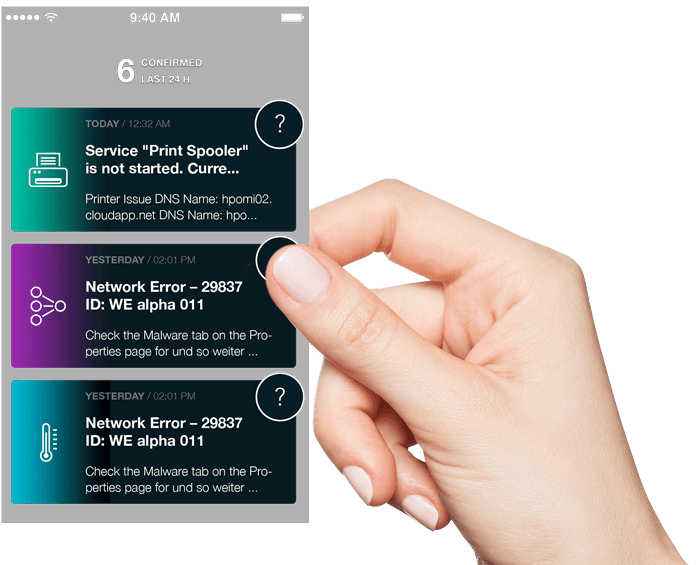 SIGNL4 allows for fully automated alert notifications to responsible IT engineers . It extends any IT monitoring systems with mobile real-time notifications considering availability and duties.
SIGNL4 provides:
Targeted real-time alert notifications to personnel on duty
Persistent notifications to mobile devices
1-click confirmation of IT alerts for better transparency & accountability
Avoidance of confusion about who is taking care of what
1-click communication for cross-team incident resolution
Simplified integration with all IT monitoring tools via email (SMTP) or REST API
SIGNL4 integrates with:
ServiceNow, Microsoft OMS, Microsoft Azure, Nagios, Amazon AWS, Microsoft Systems Center, BMC and many many other tools
Benefits
SIGNL4 is the easiest way to send major and critical IT alerts to your team. It increases uptime of business-critical IT systems through a much faster response (meantime-to-respond). Users of Signl4 claim an up to 10x faster response over manual notification processes.
Get the App