With many companies utilizing remote-working during the COVID-19 pandemic, effective communication is more important than ever.
Unfortunately, being in the middle of responding to a global pandemic will not prevent your organization from suffering from other business disruptions.
Likely disruptions you may face are:
Cyber/ phishing attacks – these attacks can cripple your regular communication methods such as email, or may exploit ineffective communications to extract illegal payments.
Natural disasters – these can occur at any time and you should be prepared to communicate with staff to coordinate a response.
How would you contact your staff in a crisis?
If you needed to contact all of your staff for any reason, do you have a simple method of doing this?
I was speaking to a company recently who had fallen victim to a cyber-attack. They decided to hastily establish WhatsApp groups and Gmail emails. This was a time-consuming process, and could have been made much simpler with an Emergency Notification System.
What is an Emergency Notification System?
It is a piece of Software that will link to your HR system and collate all of your phone numbers, so you can contact your staff in an emergency.
You shouldn't expect everybody to respond to your emergency message. However, it will allow you to ring-fence an area and send a message to your staff inside the affected area. Staff can report back if they are safe, or if they need any help.
The Software will allow you to produce a report which will outline who has responded and who you need to follow up with.
ENS systems have come a long way in recent years and should be the top consideration for any organization. They don't just do SMS/ Text they have a number of communication methods, some with their own App.
Any organization with more than 10 staff should be seriously considering the installation of an Emergency Notification System.
How to send the right message
How can you ensure people pay attention to your Emergency Message and take appropriate action?
The message needs to be:
Sent from a local authority
Tailored to the recipient
Contain specific, actionable advice
After your initial emergency message, you should follow up with an actionable Business Continuity Plan – to your Incident Response Team.
Why do you need a Business Continuity Plan?
There are many reasons that an organization should have a Business Continuity Plan. The pressure to produce a plan may come internally or externally from the organization:
Desire to improve Organizational Resilience – this request is likely to come from a Manager who sees that there are gaps that need to be filled. These resilience gaps will be highlighted with a Business Continuity Plan and a process can begin to allocate the appropriate resources to the problem/s.
Client request – more and more clients are being advised to check the resilience of their supply chain, which means that your larger clients may be asking you to produce a Business Continuity Plan.
Audit – whether your organization is being audited or your clients (see above) it is very likely you will be asked to produce your Business Continuity Plan.
How do I prepare a Business Continuity Plan?
There are two main options here; you can take a Do It Yourself approach or hire a Consultant.
If you choose to write your own plan, then it will be much easier if you find a Business Continuity Plan Template. This is because Business Continuity Management has its own ISO Standard – ISO 22301.
There are specific elements required to produce a comprehensive Business Continuity Plan and these are easily confused or overlooked. BCP Builder has developed a user-friendly template that allows you to quickly create a compliant Business Continuity Plan.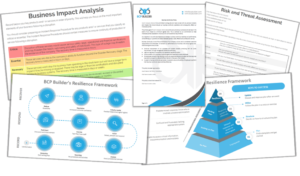 One of my most recent clients was an ICT company who supplied services to Law Firms. These Law Firms asked to see their Business Continuity Plan and my client was concerned about how long it was going to take to produce.
My advice was that if they used this template and sat down with the top management in their organization, they could produce a Business Continuity Plan within a week. They signed up, completed their plan and forwarded it to their clients with a cover letter stating that their plan was compliant with ISO 22301.
About the Autor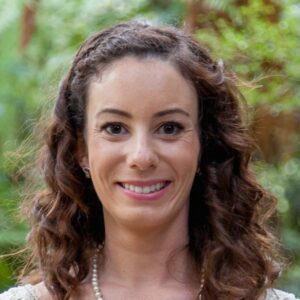 Director of BCP Builder
Associate Member of the Business Continuity Institute
ISO 22301:2012 Business Continuity Management Systems Lead Implementer
Chartered Management Institute Diploma in Management and Leadership
Experienced in Board Reports, Commercial Tenders and Marketing